Description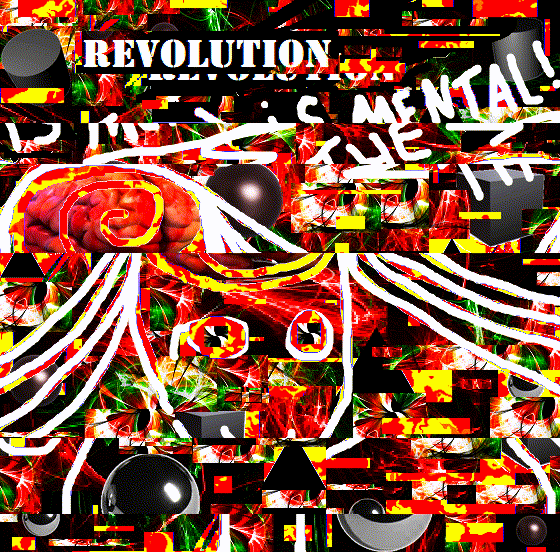 THE REVOLUTION IS MENTAL!
Edition 1/1. Series: ART IS NOT UNTOUCHABLE! This remix is a collaboration and was created from the art "Revolution" made by the Canadian artist "Daïm Aggott-Hönsch". I also used other images taken from the internet. The link to visualize the art "Revolution": http://www.apeirography.art/project/revolution
If desired, view this cryptoart in OpenSea. But I only sell through my website (Add to cart).
OpenSea: https://opensea.io/assets/0x021530dac7ae7af3a9748b63b09e1134fc479a81/21/
#Neo-Expressionism #GlitchArt #DigitalPunkCubism #Remix #Revolution #ArtIsNotUntouchable!